Barhite & Holzinger, Inc. was founded in 1935 and began business in Manhattan when real estate remained in a state of depression following the 1929 crash. Clients were limited to a few brave entrepreneurs and one or two friendly banks. Services were limited to Midtown office rentals, brokering an occasional sale from overstocked bank portfolios, and handling a small number of commercial and residential properties for management. Through persistence and well-forged business relationships the company grew inside the five boroughs and nearby Westchester County over the several ensuing decades and, over time, the company expanded operations. A new office was opened in Westchester County in 1969 in The Gramatan Building, at 77 Pondfield Road in Bronxville, NY.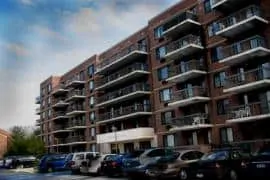 During the 1980's real estate boom, services extended further to include traditional residential sales and rentals, marketing of new residential construction projects, suburban commercial brokerage and all aspects of the popular apartment house conversion field, including office and professional condominium conversions. As the real estate climate changed, Barhite & Holzinger principals reorganized in 1989. The Manhattan office was abandoned in favor of a Westchester home base, and today the company maintains its headquarters in Bronxville, and remains family owned and operated. John Holzinger, Jr. has continued to lead the company, having joined in the 1970's after several post college years in the private home construction industry.
Barhite & Holzinger is a full-service real estate company specializing for decades in property management and sales throughout Westchester County. The staff includes Property Managers and Licensed Sales Associates all supported by a broad range of experienced administrative, accounting, and paralegal personnel. The management portfolio includes residential HOAs, co-ops, condo associations, investment rental buildings, as well as retail and office properties. The company is now sharing its space in Bronxville with the Corcoran Legends Realty sales team after a merger of the Barhite & Holzinger sales department in 2022. Management clients rely on the company to provide operating and capital improvement budget planning and expect the company to promote the value, comfort and marketability of their properties. The firm's portfolio includes thousands of units under management.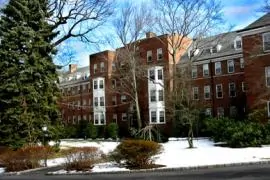 Company personnel enjoy a wealth of experience and specialized knowledge earned during the years since 1970, when the company first began servicing co-op and condo communities. Acting as Conversion Agent to co-op and condo ownership for various Westchester buildings during the 1980s, Barhite and Holzinger personnel are also accustomed to dealing with Sponsor issues related to ongoing management and Board interaction. Differentiating between the needs and goals of these competing interests is an important subtlety which facilitates the management function where the need may exist. All manner of property improvement and restoration projects have been organized and supervised to the benefit of past and present clients.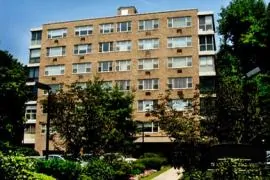 Continuity from year to year is well established and benefits from key employee retention. The average Property Agent tenure with the company is over 15 years. The accounting and administrative staff average over eight years with the company, and some senior administrators and accounting staff have been with the company over 20 years. Bookkeeping and financial functions are performed in-house using advanced proprietary accounting software while direct deposit lock-box and banking service support is provided by Signature Bank. Monthly tenant/owner payments are processed by several methods including electronic debit through The Signature Bank direct payment system. The local accounting industry has favored Barhite and Holzinger with universal praise for diligent and accurate records with clear trails for efficient year-end auditing. The company prides itself with an outstanding back-office operation.
It is a testament to the stability of the company that the average tenure of our employees is over 15 years. The entire staff is taught to focus on teamwork and organization in order to achieve superlative results for our clients. This internal energy yields great results and successful managers and associates, beyond typical industry expectations.